The tariff tussle that began today is linked to Beijing's ambitious 'Made in China 2025' and Belt and Road strategies, which will transform the global economic and geopolitical landscape; this rivalry could last for decades, some experts have said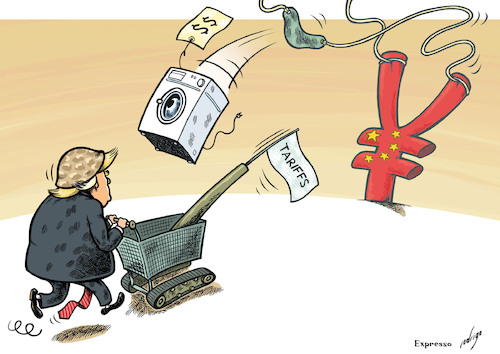 rodrigo
Way beyond the first midnight shot in what could possibly turn into a vicious trade war, the US-China tariff tussle must be seen in the context of the game-changing geopolitical and economic Big Picture.
The blame game, as well as all sorts of speculative scenarios on how the tariff tussle may evolve, are peripheral issues. The ultimate target of what started today is not allegedly dysfunctional "free trade"; the target is Made in China 2025, or China configured as a high-tech powerhouse on a par, or even surpassing, the US and the EU.
It's always crucial to stress that it was Germany that actually supplied the blueprint for Made in China 2025 via its Industry 4.0 strategy.
Made in China 2025 targets 10 techno-strategic fields: information technology, including 5G networks and cybersecurity; robotics; aerospace; ocean engineering; high-speed railways; new-energy vehicles; power equipment; agricultural machinery; new materials; and biomedicine.
For Made in China 2025 to bear fruit, Beijing has already invested in five national manufacturing innovation centers and 48 provincial centers, aiming at 40 national centers by 2025. And by 2030, via a parallel strategy, China should also be established as a leader in artificial intelligence (AI).
---
Courtesy of
Asia Times
Source:
http://www.atimes.com/article/tariffs-kick-off-50-year-trade-war-with-china/?cn-reloaded=1
Publication date of original article: 06/07/2018
URL of this page :
http://www.tlaxcala-int.org/article.asp?reference=23837