Mrs. Ouled and Mrs. Metton, French lawyers, who represented the Saharawi Political Prisoners of the Gdeim Izik Group, presented a detailed report on this case that denounces all illegalities and the systematic torture these 24 accused have undergone for almost seven years.
In the report are also included 3 counter expertise of the medical examinations of the prisoners and the autopsies that were "given" to the lawyers only seven years after the events, but not presented in court, nor were there any bodies presented.
The next trial session, which is believed to be the last will start on July 11th, after the civil party in it's finally pleading did ask for change of charges to acts against the internal security
of Morocco, which is no other than domestic terrorism charges and accused Polisario and Algeria to be enemies of the Kingdom.
On the 16th of May, the political prisoners and their lawyers withdrew from the process. The accused declared that they would not continue to participate in "a theatre play called trial" where "presumption on innocence is totally absent" and " is no more than the replay from the Military court of 2013″.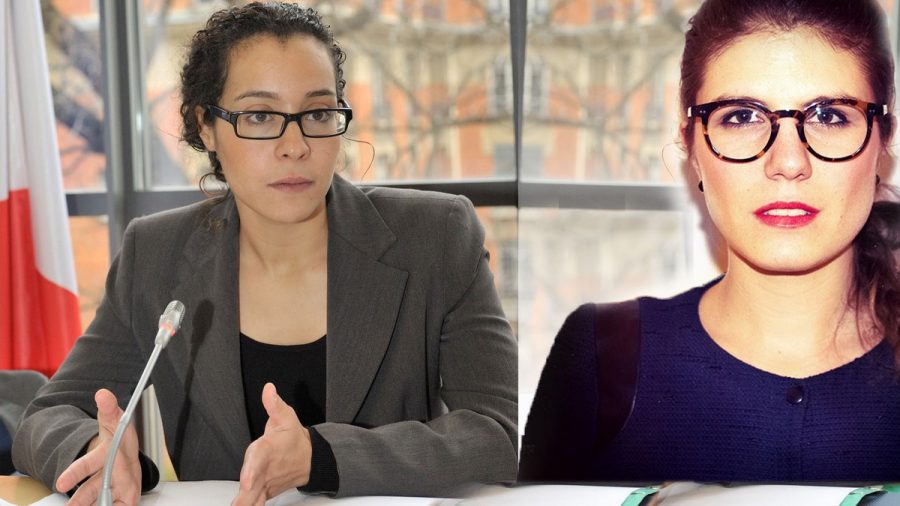 Me METTON (r.) is specialized in international humanitarian law, and criminal law she is the lawyer of Naama Asfari, one of the accused. Her firm filed a complaint on his behalf in France and won a procedure in the Committee against torture. Me OULED (l.) used to work for the French government as a legal advisor for international and European law. She is specialized in Saharawi asylum cases.
Interview
On May 16th you were expelled by force from the court room in presence and by orders of the presiding judge, is this a normal procedure in a lawful country?
Our expulsion on May 16th is the sign that there is no respect of the rules of law by the Appeal court of Rabat and the Moroccan justice.
It is absolutely unusual to expel defence attorneys while there are pleading, and it is the main offense to the right to defence that can be done.
What are the main points you would point out that demonstrate the innocence of the 24 accused?
Read more
---
Courtesy of
Jornal Tornado
Source:
http://www.jornaltornado.pt/gdeim-izik-french-lawyers-report-unmasks-moroccan-farce-trial/
Publication date of original article: 21/06/2017
URL of this page :
http://www.tlaxcala-int.org/article.asp?reference=20801