Petition text
Halt the inclusion of arms industry research into the new EU budget. No EU money should go to military technology. Research money should go to projects developing nonviolent ways of preventing and resolving conflicts, and in particular tackling root-causes of instability.
Why is this important?
We all want to live in a peaceful world and that is why the European Union was created.
But the European Commission, under heavy pressure from the arms industry, is planning to budget thousands of millions of euros of public money to develop advanced military technology for the first time ever since the Union exists [1].
Although they are presenting this as 'defense', the truth is the goal of these subsidies is to preserve the competitiveness of the arms industry and its capacity to export abroad, including to countries contributing to instability and taking part in deadly conflicts, such as Saudi Arabia [2].
Soon (Wednesday 26th of October 2016) Members of the European Parliament will vote to say yes or no to giving the arms industry EU money. It's a very controversial issue and many, still undecided, will be more open to listen to you - their electorate - this means together we can sway the vote.
After several years of persistent and behind the scenes work, the arms industry lobby has rallied the support of some European countries and institutions' officials to help them make a case for public subsidies in the form of 'research'.
The European Commission took the first step and has advised for the new EU budget to include subsidies for weapon innovation. And this is just the beginning, the long-term objective is to set up a programme worth 3.5 billion of euros. This will necessarily mean drastic cuts to the detriment of other spending priorities - indeed an increase in one area must mean a cut in another.
But we still have a chance to avoid European tax payers paying to fuel deadly conflicts. Let's tell Members of the European Parliament and the European Council we want them to vote for peace and not to subsidize weapons.
This campaign is run in partnership with the European Network Against Arms Trade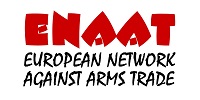 References
[1] https://www.euractiv.com/section/security/news/germany-and-france-seek-stronger-eu-defence-after-brexit/
http://www.iss.europa.eu/uploads/media/GoP_report.pdf/
http://www.europarl.europa.eu/RegData/etudes/STUD/2016/535003/EXPO_STU(2016)535003_EN.pdf
[2] http://www.balkaninsight.com/en/article/making-a-killing-the-1-2-billion-euros-arms-pipeline-to-middle-east-07-26-2016
https://www.caat.org.uk/resources/export-licences-eu/export.en.html
http://www.enaat.org/news/EUfigures.shtml
---
Courtesy of
We Move Europe
Source:
https://act.wemove.eu/campaigns/EU-dont-invest-in-weapons
Publication date of original article: 29/09/2016
URL of this page :
http://www.tlaxcala-int.org/article.asp?reference=19167